Having trouble viewing this email? View it in your browser
| | | |
| --- | --- | --- |
| | | FEBRUARY 2020 |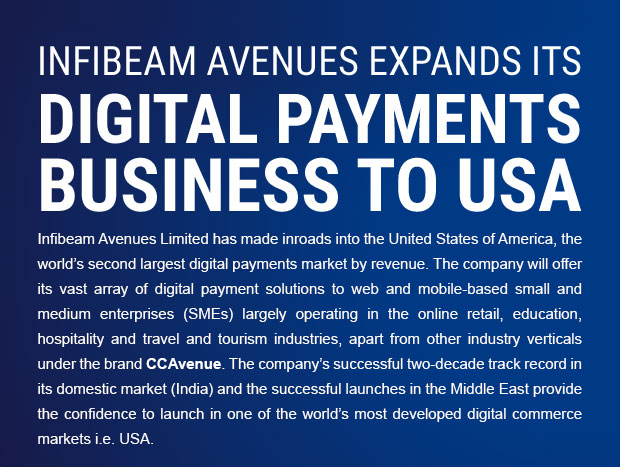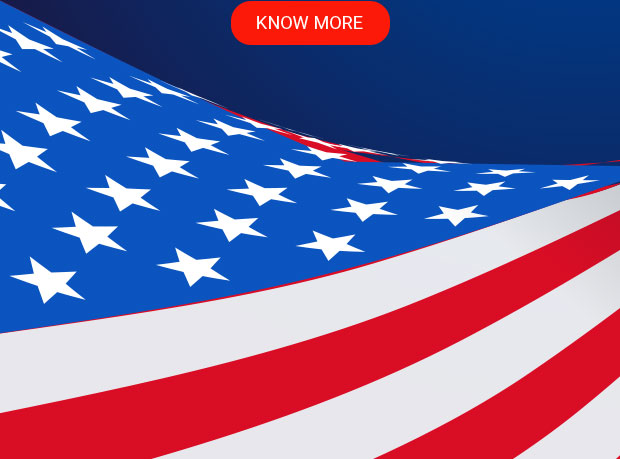 CCAvenue wins the 'Best Digital Payment Processor' award at IAMAI's India Digital Summit 2020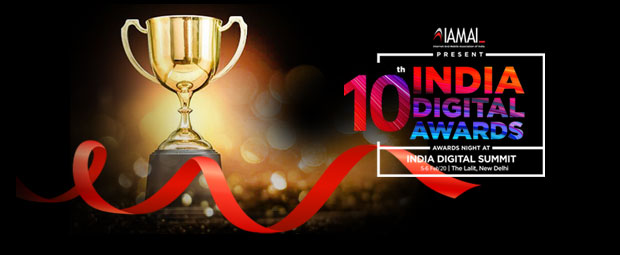 In recognition of its outstanding contribution in the Indian digital payments ecospace, Infibeam Avenues' payment platform CCAvenue.com won the 'Best Digital Payment Processor' award at the India Digital Summit 2020 presented by IAMAI. Having gained competitive advantage in the industry for its effective use of cutting-edge payment technologies, CCAvenue continues its award winning streak in 2020. Mr. Pranjal Pandey and Ms. Neeta Kapoor, the regional managers (Marketing), accepted the award on behalf of the company at the esteemed ceremony held in New Delhi on February 6, 2020. Since its inception in 2006, India Digital Summit has been one of the most prominent digital summits in the country. The 14th year of the summit was considered to be a perfect platform for discussions on intriguing topics that include - policies, advertising, digital commerce, start-ups ecosystem, emerging tech, e-sports and other digital trends.

CCAvenue includes Flexmoney's InstaCred Cardless EMI in its comprehensive payments platform

Considering the growing importance of Cardless EMI as a mode of digital payments, CCAvenue has integrated InstaCred Cardless EMI into its large suite of payment options. InstaCred, an advanced offering from Flexmoney, is now the first ever cardless EMI facility available on the CCAvenue platform. By availing InstaCred, customers will get real-time access to digital EMI services without the hassles of documentation. InstaCred Cardless EMI facility will make it easier for these customers to 'Buy Now and Pay Later' without making any initial down payments. Cardless EMI is an innovative payment method that improves online payment flexibility while enhancing the user experience substantially. This breakthrough payment innovation enables customers to convert their payment amount to EMIs, without the necessity of a debit or credit card.

INDUSTRY NEWS
RBI has a NUE plan for digital payment players

Source: economictimes.indiatimes


A draft framework detailing the eligibility and governance criteria of the proposed 'new umbrella entities' (NUE) along with scope of activities has now been issued.....
Read More
Pay Later, Cardless Credit Benefits Grew Over 30% In 2019: Flipkart Fintech Head

Source: inc42

Walmart-owned ecommerce company Flipkart has been expanding its growth avenues with its next-phase of focus on leveraging...
Read More
Union Budget 2020: Industries applaud boost for Digital India


Source: exchange4media

With Rs 6000 crore set aside for BharatNet and the emphasis on AI, IoT, Data Center Parks etc., the Union Budget did not disappoint Digital India... Read More
Number of UPI transactions declined marginally to 1.3 billion in Jan 2020, Rs 2,16,243 crore transacted

Source: medianama

Unified Payment Interface (UPI) saw a marginal decrease of 0.3% in the total transaction volumes between December 2019 and January 2020... Read More
Disclaimer: We do not claim ownership over the images / articles appearing in the Industry News section. They are used for information purposes only and in no way are meant to claim ownership over any of the above mentioned. All photos, videos, articles, etc. are copyrighted to their original owners.
Call: +91-22- 67425555 | E-mail: contact@ccavenue.com
Copyright © 2020 INFIBEAM AVENUES. All Rights Reserved.