Having trouble viewing this email? View it in your browser
| | | |
| --- | --- | --- |
| | | September 2021 |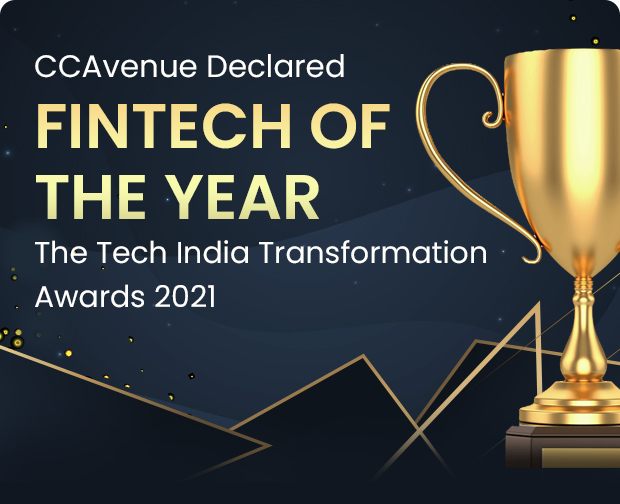 In acknowledgement of its path-breaking accomplishments and stellar contributions in the Indian Fintech sector over the past two decades, Infibeam Avenues' digital payments platform CCAvenue has been awarded the 'Fintech of the Year' title at the Tech India Transformation Awards 2021. These awards were organized by Industry Live through a virtual ceremony that was held on the 18th of September. The Tech India Transformation Awards aims to identify and reward the business initiatives that have contributed to the growth of the tech industry in the country. Since its inception in 2001, CCAvenue has acquired vast domain expertise that gives it the competitive edge in the ever expanding digital payments sector.

During the current pandemic, CCAvenue has continued to equip its business partners with a range of advanced contactless payment solutions that enable them to accept payments quickly, securely and safely. Having achieved PCI-DSS 3.2.1 compliance, CCAvenue is committed to offering the highest level of security for digital transactions while deploying advanced fraud detection and risk mitigation processes.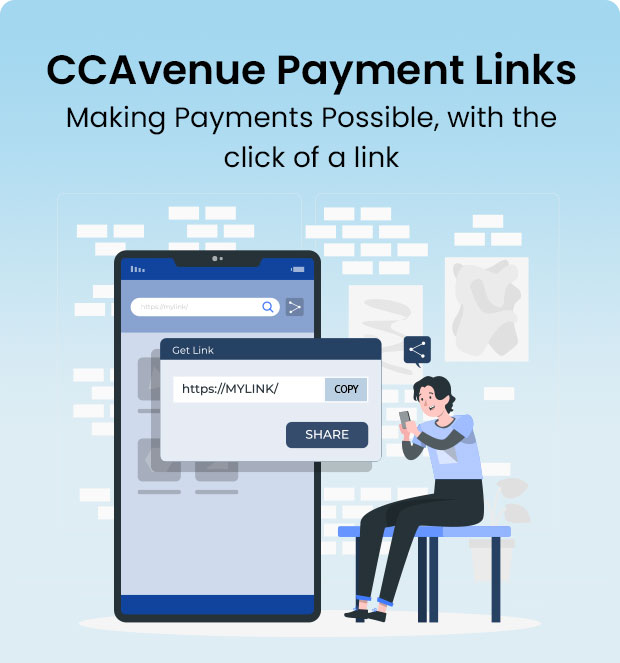 Small merchants, entrepreneurs, home-based businesses and other entities having no website or online store should be able to collect and manage digital payments with as much ease as large established online businesses. However, many of them do not have the technical expertise required to set up an online business and accept digital payments. The simplest and best way to do this is through CCAvenue Payment Links.

A payment link is a request for payment through a securely generated web link, which customers can click to make online payments instantly. This link can be shared across various communication channels like Email, SMS, social media, etc. and the payment fulfilment is easy and flexible for your customers.



Unlocking innovation in digital payments to make India's merchant digital

Source: yourstory.com

India saw a whopping 25.5 billion digital transactions in 2020 alone. Every business is going digital one way...
Read more

UPI transactions volume climbs 9.5% in Aug 2021

Source: techcircle.in

National Payments Corporation of India (NPCI) for the month of August reported a 9.5% pick up in P2P (peer to peer) and P2M (person to merchant) transactions across UPI apps at about 3.56 billion.
Read more

RBI extends card payment tokenisation facility to more devices

Source: techcircle.in

The Reserve Bank of India (RBI) on Wednesday extended the scope of permitted devices for tokenisation of card transaction to include consumer devices...
Read more

India needs to learn from other countries to regulate digital payments space

Source: Inc42.com

Digital payments market is expected to grow to INR 7,092 Tn in India by 2025 and the current 160 Mn unique mobile payment...
Read more

Disclaimer: We do not claim ownership over the images / articles appearing in the Industry News section. They are used for information purposes only and in no way are meant to claim ownership over any of the above mentioned. All photos, videos, articles, etc. are copyrighted to their original owners.
E-mail: contact@ccavenue.com
Copyright © 2021 INFIBEAM AVENUES. All Rights Reserved.