Tokenization through CCAvenue Payment Gateway Card Storage Vault
An enhanced checkout experience offering complete payment security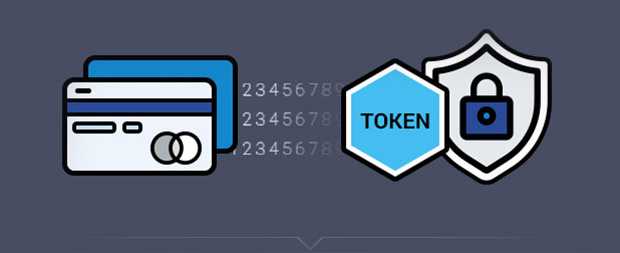 Tokenization helps online businesses improve their data security from the point of data capture till the payment is processed. This process replaces the 16-digit payment card account number with a unique digital identifier known as a 'token'. Tokens contain confidential information that proves an identity, such as credit card details or personal data that appears as a random string of characters. Because of these randomly assigned tokens, it's almost impossible to penetrate this encryption and reverse-engineer or compromise a token. CCAvenue's Card Storage Vault features an advanced tokenization solution that helps businesses enhance data security while keeping their systems beyond the scope of PCI DSS compliance. This is extremely beneficial to most eCommerce players as they find it costly and complicated to maintain the latest PCI DSS standards. Moreover, CCAvenue Card Storage Vault provides convenience to customers by way of frictionless payments and easy checkout.


CCAvenue elevates business growth for its merchants through HDFC Bank's Debit Card EMI Payment Option

Assessing the significance of Debit Card EMI facility in the Indian e-commerce space, CCAvenue has integrated HDFC's Debit Card EMI option into its bouquet of EMI payment options. CCAvenue already has the EMI payment options of up to 14 leading banks in its offerings. This integration will help augment the revenue stream of its enormous merchant base through larger customer acquisition, as more and more online customers will be able to utilize their debit cards and purchase all kinds of products while also availing the flexibility of making payments in easy installments over a reasonable span of time.



INDUSTRY NEWS

42% Indians say have increased use of digital payments during lockdown: Report

Source: economictimes.indiatimes.com

The nationwide lockdown has...
Read More
India Offers The Largest Opportunity For Digital Payments, Says Mastercard CEO

Source: Inc42

Cashless payments have taken off in India faster than....
Read More
Ecommerce companies to reboot services in phases after April 20

Source: techcircle.in

Maharashtra, Rajasthan and Odisha have allowed ecommerce companies to resume delivery of both essential..
Read More
UPI Payments System Records 1.25 Billion Transactions in March Despite National Lockdown

Source: medianama.com

Despite Indian economy facing the brunt of nationwide lockdown after...
Read More
Disclaimer: We do not claim ownership over the images / articles appearing in the Industry News section. They are used for information purposes only and in no way are meant to claim ownership over any of the above mentioned. All photos, videos, articles, etc. are copyrighted to their original owners.