Infibeam Avenues'

award winning run continues...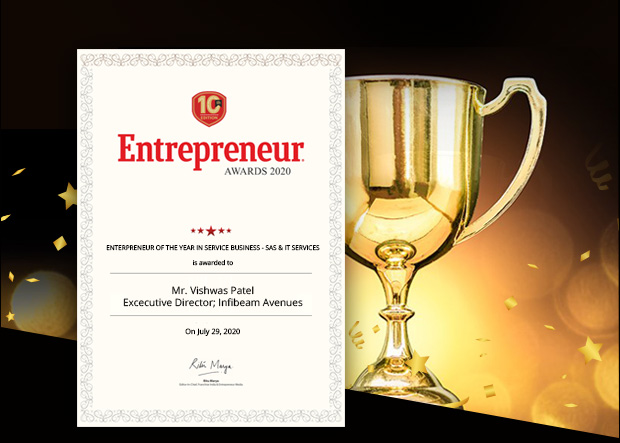 CCAvenue Founder

Mr. Vishwas Patel

declared

Entrepreneur of the Year

- SAS & IT at the Entrepreneur Awards
In recognition of his significant contributions towards the evolution and expansion of the Indian digital payments sector,
Infibeam Avenues' Executive Director Mr. Vishwas Patel was honored with the top accolade for entrepreneurship in Service Business - SAS & IT at the Entrepreneur Awards 2020,

conducted by Entrepreneur India on 29th July. Accepting the award on behalf of Infibeam Avenues,

Mr. Vishwas Patel stated that, "this prestigious award is an affirmation and appreciation of the difference CCAvenue has made in the digital payments space over the last two decades".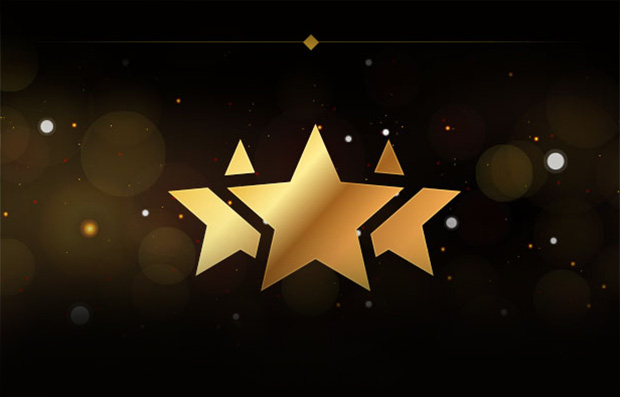 Infibeam Avenues' CBO

Mr. Pankaj Dedhia

wins

Marketing Professional of the Year

accolade at the MCUBE Awards
Mr. Pankaj Dedhia, Chief Business Officer, Infibeam Avenues was declared 'Marketer of the Year' at the mCube Awards 2020.

This special award recognizes the marketing professional who has been the major force in making a product or service immensely successful, popular, and profitable. The accolade is an acknowledgement of Mr. Dedhia's successful market-oriented strategies and efforts towards the enhancement and expansion of the company's Fintech platforms.



Process refunds smoothly and efficiently with
CCAvenue Instant Gratification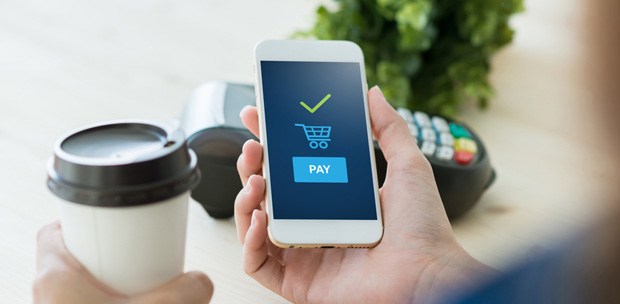 CCAvenue Instant Gratification is an excellent value addition for businesses rendering real-time services as it streamlines their payment collection efforts and helps in processing refunds more easily and effectively. Instant Gratification (IG) is widely used for services such as online bookings of flights, hotel accommodations and movie tickets. This proprietary solution largely addresses payment-related issues arising when a customer has been already charged even though the transaction has dropped at the bank's page, without the status being communicated to the payment gateway.



INDUSTRY NEWS

At 4,572 cr, digital payments surpass govt's target for FY20

Source: economictimes.indiatimes.com

Digital transactions in the country jumped to 4,572 crore, or close to 46 billion, surpassing the target for fiscal 2020....
Read more
Automation, AI among processes that make payments industry efficient

Source: techcircle.in

The Covid-19 pandemic has forced companies to think out of the box and adopt new ways of working to continue to be...
Read more
Coronavirus outbreak boosts digital payments in India as people fear to handle cash

Source: livemint.com

2020 has marked the beginning of a new transformation with the huge global..
Read more
Concerns over transactions on third party apps like GPay can be redressed: NPCI

Source: yourstory.com

India's ecommerce market, which constitutes just 3.4% of the country's $850 Bn retail...
Read more
Disclaimer: We do not claim ownership over the images / articles appearing in the Industry News section. They are used for information purposes only and in no way are meant to claim ownership over any of the above mentioned. All photos, videos, articles, etc. are copyrighted to their original owners.