CCAvenue founder
Mr. Vishwas Patel
wins top honors at the
ET Leadership Excellence
Awards 2022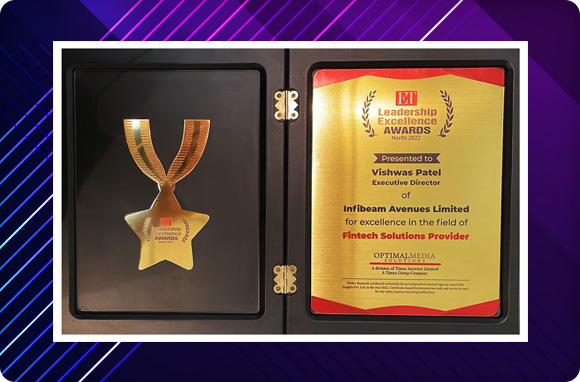 In acknowledgement of his stellar contribution towards the evolution and expansion of the Indian digital payments sector for the past 22 years, Infibeam Avenues' Executive Director Mr. Vishwas Patel was declared winner at the Economic Times Leadership Excellence Awards 2022. His organization Infibeam Avenues Ltd was specially recognized for its immense contribution as a Fintech solutions provider for e-businesses in India and abroad. The Economic Times awards ceremony was held at the Grand Hotel in New Delhi on 22nd August 2022.

The primary objective of the Economic Times Leadership Excellence Awards is to celebrate the excellence of business leaders who are the icons, inspiration and the game changers, having scaled new heights and have transformed the landscape not just in India but are making an impact globally. It is the celebration of exceptional achievements from multiple fields like IT, Consumer Durables, Health, Retail, FMCG, Education, Real Estate, Fashion, Entertainment, Hospitality and E-Commerce.




CCAvenue partners with Twid
for its
'Pay with Rewards'

platform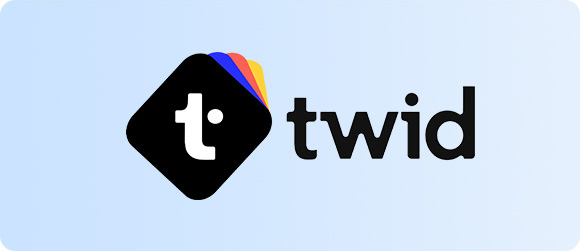 In a move aimed at augmenting the sales of millions of merchants on-board its advanced platform, CCAvenue, the flagship brand of Infibeam Avenues has signed a deal with Twid, one of India's leading rewards-based payment networks. The partnership will boost savings for millions of consumers and drive incremental spends on the large network of merchant websites powered by CCAvenue. Founded in 2020, Twid is a network effect platform that combines multiple loyalty / reward points across issuers such as banks, FinTech firms, and Retail / e-Commerce brands. It allows consumers to pay at offline and online stores with a 'one-click-checkout' experience using their reward points. Twid's "Pay with Rewards" system is a new age payments method that increases conversions on merchant's website by allowing consumers to leverage the total points collected offline or digitally from past transactions.




CCAvenue teams up with Zeropay for its comprehensive BNPL offering


To provide maximum consumers with greater flexibility in payments, CCAvenue, the globally recognized digital payments brand of Infibeam Avenues Limited, recently entered into an agreement with ZeroPay, an India based lending technology platform that specializes in providing OTT (over-the-top) 'Buy Now, Pay Later' solutions. This move comes in sequence to the growing demand for BNPL solutions that redefine the way customers make purchases, giving them better control of their payments. While the BNPL services are an existing part of the payments ecosystem in India, the global pandemic has given a stronger momentum to the growth of the BNPL industry.




INDUSTRY NEWS

Why India needs to maintain pace with technological advancement to combat digital fraud

Source: Financialexpress.com

Read more

Indian fintechs find sweet spot in SEA market

Source: Yourstory

Read more

India leads the world in real-time digital payments, says PM Modi

Source: Business-standard.com

Read more

What is Open Network for Digital Commerce (ONDC)? Benefits and challenges explained

Source: Livemint.com

Read more


Disclaimer: We do not claim ownership over the images / articles appearing in the Industry News section. They are used for information purposes only and in no way are meant to claim ownership over any of the above mentioned. All photos, videos, articles, etc. are copyrighted to their original owners.