Accept RuPay Debit Cards & UPI Payments through CCAvenue Payment Gateway and ensure compliance with relevant CBDT Guidelines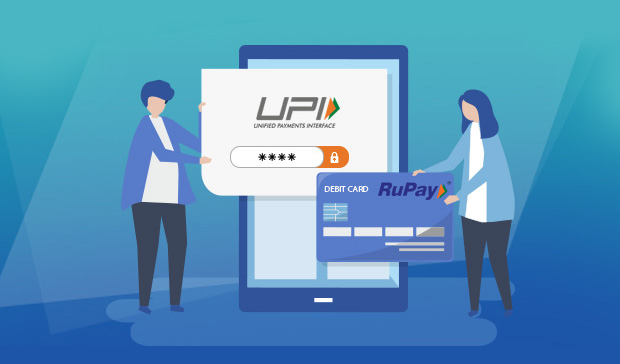 In an endeavor aimed at strengthening digital payments in India, the Ministry of Finance recently issued a Gazette notification, mandating companies with an annual turnover exceeding INR 50 crore to offer digital payments to its customers. The ministry has prescribed RuPay debit card, UPI, and UPI QR code as mandatory modes of payment for digital transactions, and will be levying a penalty of INR 5,000 per day for businesses that do not comply. Merchants onboard the CCAvenue platform can avail these prescribed modes of payment at Zero TDR to avoid paying this penalty. No charges (convenience fee) for RuPay debit card /UPI /UPI QR code must be levied to end customers for processing these transactions. In case your business is not yet offering these prescribed payment options, we request you to contact us as soon as possible.

Get compliant by accepting RuPay Debit Card and UPI Payments through CCAvenue at Zero TDR!


Infibeam Avenues Clinches Top Honors at the CRO Leadership Summit & Awards 2020

Continuing its award winning run well into the New Year, Infibeam Avenues' payment gateway solution CCAvenue won the 'Chief Risk Officer of the Year' and 'Risk Manager of the Year' awards at the CRO Leadership Summit & Awards 2020 presented by UBS Forums. The award ceremony was held at the Hyatt Regency, Mumbai on January 23, 2020. While Ms. Smita Shetkar was recognized for her successful role as CRO of Infibeam Avenues' Payment Services Division, Ms. Kavitha Shetty was awarded for her invaluable contributions as the Risk Manager. CCAvenue was also recognized for its achievements under the 'Risk Management Team of the Year' category. Ms. Priya Pawar and Ms. Aarti Upadhyaya were Infibeam Avenues' representatives who accepted the awards at this event.



CCAvenue wins 'Best Digital Payment Facilitator' award at the DOD Summit for second year in a row


CCAvenue.com bagged the 'Best Digital Payment Facilitator' award at the Driver of Digital (DOD) Awards and Summit 2019 presented by Inkspell Solutions. Mr. Ashok Yadav, Senior Manager - Merchant Services at Infibeam Avenues' Payment Services Division, and Mr. Shrutej Patil, Sr. Executive Relationships - Marketing accepted the award at the prestigious ceremony held in Mumbai on December 13, 2019. CCAvenue has won the 'Best Digital Payment Facilitator' award at the DOD Summit for the second consecutive year.



INDUSTRY NEWS

UPI crossed 10 billion transactions at the end of 2019

Source: Medianama

UPI saw an extensive growth of 191% in the total transaction volume, reaching 10,788 million in 2019 from....
Read More
Indian Ecommerce industry fastest growing in the world: Report

Source: Inc42

Citing that India's ecommerce sector is growing at the fastest pace in the world, the Competition...
Read More
NPCI to adopt blockchain-based system 'Vajra' to secure online payments

Source: Yourstory

The National Payments Corporation of India (NPCI) has designed and...
Read More
Competition Commission of India pitches for self-regulation of eComm platforms

Source: Economic Times

India's competition watchdog has called for clear policies on deep discounts...
Read More
Disclaimer: We do not claim ownership over the images / articles appearing in the Industry News section. They are used for information purposes only and in no way are meant to claim ownership over any of the above mentioned. All photos, videos, articles, etc. are copyrighted to their original owners.