Central Bank Digital Currency (CBDC)

now a reality - CCAvenue becomes India's first Payment Aggregator to support the digital rupee for online retail payments

In yet another industry-first move, aimed at further strengthening and boosting India's digital payments ecosystem, CCAvenue will now offer Central Bank Digital Currency (CBDC) as a payment solution on our platform in partnership with leading banks. This development comes shortly after CCAvenue received the Payment Aggregator License from RBI. We are India's first Payment Gateway to support RBI's digital rupee and will soon be implementing it for our merchants on a case to case basis. You will be able to accept digital rupee from your customers delivering greater flexibility and convenience. CBDC is the currency issued by the central bank in a digital form, which is exchangeable at par with the existing paper currency and shall be accepted as legal tender and a medium of payment. CCAvenue is proud to be a part of Retail CBDC, which is anticipated to be a more robust, efficient, trusted and legal tender-based payment option. This will be our first step in harnessing RBI's most reliable payment method to generate exponential revenue opportunities for your online business.




CCAvenue payment aggregator collaborates with LazyPay
for its revolutionary
BNPL solution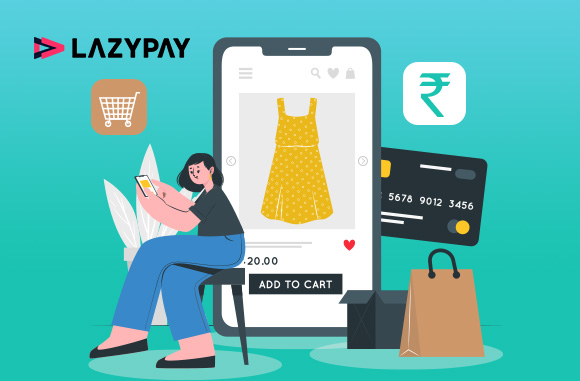 Considering the strong demand in the country for the Buy-Now-Pay-later (BNPL) facility whose overall transaction value is expected to cross INR 1.1 trillion in 2026, CCAvenue has started tying up with the leading players of this segment to provide their innovative solutions via its online payments platform. Pursuant to this strategy, CCAvenue payment gateway has recently inked a deal with LazyPay for its popular BNP facility. Consequently, lakhs of websites in India powered by CCAvenue payment gateway solutions will soon be able to offer LazyPay as a payment mode on their websites for the benefit of millions of customers spread across the country. BNPL today has become a popular means of short-term financing, mainly for young consumers without access to credit cards. The partnership between CCAvenue and LazyPay's BNPL facility will help ensure a seamless checkout experience for the end customer, while positively impacting businesses with higher purchase values and consequently a significant increase in revenue.



INDUSTRY NEWS

Record-Breaking Numbers Of UPI In 2022 Hint At India's Maturing Digital Payments Ecosystem

Source: inc42.com

Read more

Everything You Need To Know About Indian Central Bank's CBDC Project - Digital Rupee

Source: medianama.com

Read more

Cabinet okays ₹2,600 cr scheme to promote RuPay debit card, low-value UPI transactions

Source: Livemint

Read more

Rise of Digital Payments in India & the Critical Role of Customer Experience in Choosing Digipay Mediums

Source: financialexpress.com

Read more

Disclaimer: We do not claim ownership over the images / articles appearing in the Industry News section. They are used for information purposes only and in no way are meant to claim ownership over any of the above mentioned. All photos, videos, articles, etc. are copyrighted to their original owners.