CCAvenue Puts Its 'BCP' In Action to Safeguard and Support Your Business During
The Covid-19 Pandemic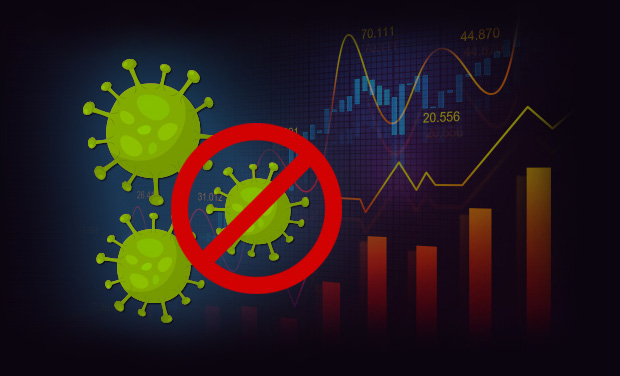 Global markets have been shaken and businesses severely impacted across all major verticals due to the COVID-19 (Coronavirus) pandemic. We wish to reassure you that Infibeam Avenues has a well-defined Business Continuity Plan (BCP) in place to address any issues that may arise during major disasters and emergencies such as the current situation. The primary objective of our BCP is to minimize any possible impact on services rendered to business partners by focusing on preparedness, protection, response, recovery, and risk management. As per our contingency plan, we have smoothly transitioned to a remote work scenario in which most of our workforce is working securely and productively from remote locations. Our entire infrastructure is not only safe but has been performing at optimum levels. Your points of contact in our organization are still interacting with you via phone, chat and email without much hindrance.

Rest assured, we at CCAvenue are doing everything in our power to support and protect your business in these challenging times.



CCAvenue wins 'Most Innovative Payment Service Provider' and 'Fastest Growing Online Payment Service Provider' accolades at the International Finance Awards
As a consequence of its pioneering and leadership role in the digital payments industry in the U.A.E, CCAvenue, the flagship brand of Infibeam Avenues Ltd, has scored twin wins at the International Finance Awards 2019. The company received the 'Most Innovative Payment Service Provider' as well as the 'Fastest Growing Online Payment Service Provider' awards at the prestigious ceremony held in Dubai on January 23, 2020. The International Finance Awards, organized by International Finance (Publications), a global business and finance magazine, recognises industry talent, leadership skills, industry net worth and capability on an international platform.



CCAvenue includes North Kanara Gaud Saraswat Bank's Direct Debit Facility in its Comprehensive Payment Suite

With an aim to drive the growth of your online businesses, CCAvenue has added the North Kanara Gaud Saraswat Bank's (NKGSB) Net Banking option to its wide payment network. NKGSB has a large network of 109 branches spread mostly across the western and central parts of the country. This partnership offers an excellent opportunity to more than 1 lakh merchants registered with CCAvenue, as they can now provide NKGSB's internet banking option on their websites and reach out to the bank's vast and rapidly growing base of account holders. As CCAvenue adds more such payment options to its comprehensive platform, Indian eCommerce businesses can look forward to making some great progress in 2020 and beyond.



INDUSTRY NEWS

India's Digital Payments Future: What to expect in the new decade

Source: Financial Express

The payments industry has witnessed a monumental revolution in the last decade. There have been...
Read More
UPI was the most preferred payment mode In 2019: Report

Source: Inc42

UPI recorded a transaction volume of 10.8 Billion in 2019. In terms of value, UPI facilitated transactions....
Read More
Digitising transit payments key to a cashless economy

Source: Economictimes.indiatimes

Most Indians are hassled by long queues at ticket counters, toll plazas, bus stops, petrol pumps and even at...
Read More
Private labels to help drive profitable growth for e-commerce marketplaces: Report

Source: Livemint

Private labels are instrumental in launching goods that fill gaps...
Read More
Disclaimer: We do not claim ownership over the images / articles appearing in the Industry News section. They are used for information purposes only and in no way are meant to claim ownership over any of the above mentioned. All photos, videos, articles, etc. are copyrighted to their original owners.