Having trouble viewing this email? View it in your browser
| | | |
| --- | --- | --- |
| | | March 2021 |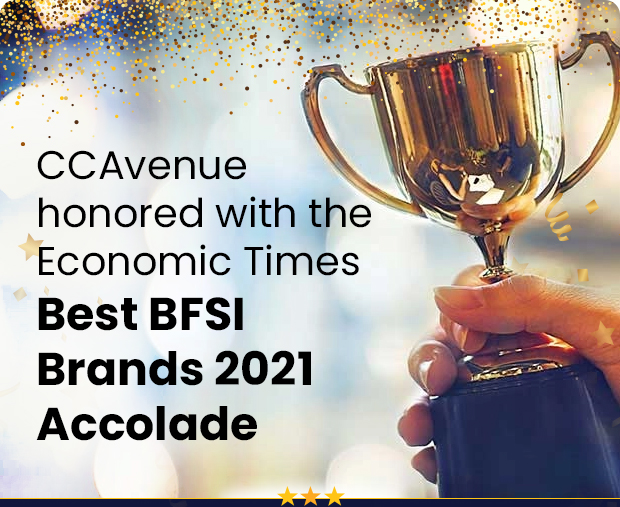 Infibeam Avenues' flagship digital payments platform, CCAvenue was recently declared as one of the Best BFSI Brands 2021 by Economic Times at their felicitation event held virtually on 16th March 2021. This recognition was bestowed on the organization for its brand excellence and unparalleled consistency in terms of innovation, trustworthiness, legacy, customer centricity and outstanding performance over the years. The Economic Times Best BFSI Brands 2021 event focused on the major initiatives by top brands in the BFSI sector post the Covid Pandemic which have led to major transformations in this segment.
In his acceptance speech at the event, Mr. Vivek Nayak, Group COO at Infibeam Avenues Limited, said: "We see this honor as a clear affirmation of our quest which started two decades ago in 2001; a quest to use technology to create practical and viable solutions for the Indian entrepreneur. This quest has won us the trust of millions of ecommerce merchants and crores of their customers. And, in the process it has quietly revolutionized ecommerce and digital payments in India. Today, we are India's only listed Fintech company and a profitable one at that. This recognition will truly inspire us to speed up our efforts to spread our homegrown solutions across the world."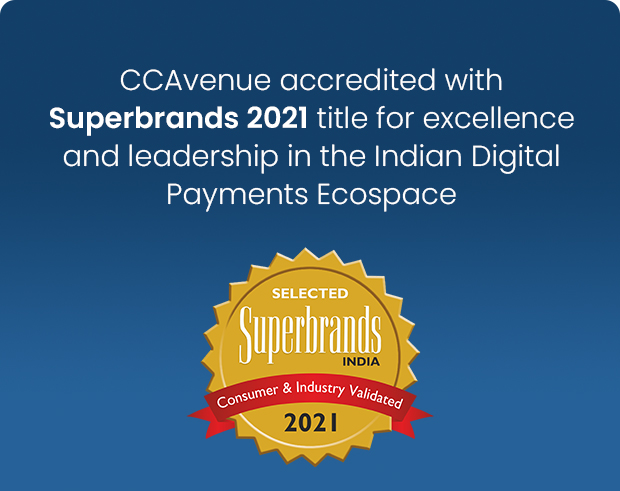 CCAvenue, Infibeam Avenues' digital payments platform and one of the leading online payment facilitators, has been selected as amongst India's renowned and most trusted brands once again by Superbrands India. An independent arbiter of branding, Superbrands assessed companies in India across 270 categories that displayed an outstanding level of public brand recognition, customer engagement and community impact while demonstrating long-term brand reliability, consistency and responsibility. CCAvenue was voted and honored as a 'Superbrand 2021' by thousands of consumers and professionals across industries following a rigorous selection process.

This glorious achievement reconfirmed the efficiency and powerful reputation of CCAvenue in the digital payments industry. During the Covid pandemic, CCAvenue's end-to-end contactless payment solutions such as Invoicing, Product QR Codes and Form Builder have gained considerable traction as they deliver a safe and hygienic alternative to cash transactions. With nearly two decades of rich domain expertise in the field of digital payments and financial technology, CCAvenue offers millions of websites in India and abroad, reliable and speedy contactless payments.


Being pioneers in the field of online payments, CCAvenue has made the most of the first mover advantage to become a leading digital payment facilitator for ecommerce businesses in India. Consequentially, CCAvenue has been awarded the SKOCH Order-of-Merit certificate for excellence in digital payments at the award ceremony held as part of the virtual summit on 20th February 2021. The SKOCH Awards has earned the reputation for giving recognition to extraordinary achievements by projects and institutions. It covers the finest of efforts in digital, financial and social inclusion.



Fintech emerges as the fastest growing tech sector: Deloitte

Source: livemint.com

Deloitte India said that Fintech emerged as the key sector in this year's rankings with four of the top six fastest...
Read more...

Retailer Bodies Call for TRAI-Like Regulator for Ecommerce

Source: inc42.com

The CAIT and Retailers Association of India have called for more stringent action against ecommerce companies for violation of FDI policy.
Read more...

Fintech adoption: How startups have impacted banking, financial services, insurance in India so far

Source: financialexpress.com

There is no denying the fact that Fintech players have disrupted the Banking, financial services and insurance (BFSI)....
Read more...

RBI digital KYC: Advantages and importance, and how the new norms work

Source: firstpost.com

KYC has been a thorn in the side of the financial industry, particularly since the Supreme Court's bar on Aadhaar based eKYC...
Read more...

Disclaimer: We do not claim ownership over the images / articles appearing in the Industry News section. They are used for information purposes only and in no way are meant to claim ownership over any of the above mentioned. All photos, videos, articles, etc. are copyrighted to their original owners.
E-mail: contact@ccavenue.com
Copyright © 2021 INFIBEAM AVENUES. All Rights Reserved.