CCAvenue accredited with Superbrands 2021-22 title for excellence and leadership in the Indian Digital Payments Ecospace
6th April, 2021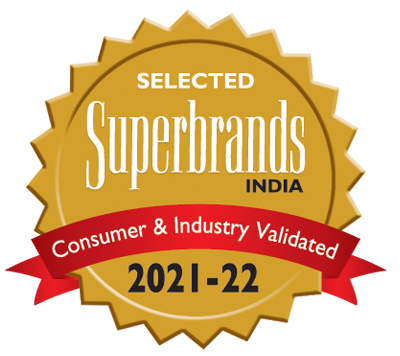 CCAvenue, Infibeam Avenues' digital payments platform and one of the leading online payment facilitators, has been selected once again as among India's renowned and most trusted brands by Superbrands India
. An independent arbiter of branding, Superbrands assessed companies in India across 270 categories that displayed an outstanding level of public brand recognition, customer engagement and community impact while demonstrating long-term brand reliability, consistency and responsibility. CCAvenue was voted and honored as a 'Superbrand 2021-22' by thousands of consumers and professionals across industries following a rigorous selection process.
Established in 2001, CCAvenue is one of the largest digital payments platform operated by Infibeam Avenues Ltd., the first ecommerce and Fintech company listed on the Indian Stock exchange. CCAvenue deploys scalable and robust technological infrastructure to offer quick and secure processing of payments through multiple currencies and 250+ payment options. CCAvenue is PCI DSS 3.2.1 compliant payment gateway that offers highly secure payment processing through multiple payment options, including all the major credit cards, debit cards, digital wallets, net banking, eNACH and UPI payment options.
This glorious achievement reconfirmed the efficiency and powerful reputation of CCAvenue in the digital payments industry. During the Covid pandemic, CCAvenue's end-to-end contactless payment solutions such as Invoicing, Product QR Codes and Form Builder gained considerable traction as they delivered a safe and hygienic alternative to cash transactions
. With nearly two decades of rich domain expertise in the field of digital payments and financial technology, CCAvenue offers millions of websites in India and abroad, reliable and speedy contactless payments.
Furthermore, the year 2021 has so far been particularly rewarding for CCAvenue as it has bagged several other most esteemed awards and recognitions including the Economic Times Best BFSI Brands 2021 accolade, SKOCH Order-of-Merit for Excellence in Digital Payments, and the 'Best Digital Payment Facilitator' Accolade at the Driver of Digital Awards 2020.
Speaking exclusively about the recognition, Mr. Vishwas Patel, Executive Director at Infibeam Avenues Ltd. and Founder of CCAvenue
, stated, "We are extremely honored to have received this prestigious title by Superbrands. It is an affirmation of the difference we have made in the digital payments space over the past few decades. During this period, CCAvenue has helped millions of organizations across industries to grow their businesses through our deep expertise in digital payments along with the latest payment innovations. Even during the pandemic, CCAvenue continues to provide highly secure, safe and contactless payments solutions to merchants and their customers across the country."
About CCAvenue

CCAvenue, the flagship brand of Infibeam Avenues Limited, is a PCI DSS 3.2.1 compliant payments platform for eCommerce businesses in India. The organization serves a clientele of approximately 1.3 lakh merchants spread across verticals such as Retail, Travel, Real Estate, Telecommunication, Government departments, and Utility billers, Hospitality, Education and Healthcare. It enables merchants to accept online payments through a spectrum of new-age payment options including 6 major Credit Cards, 98+ Debit Cards (All MasterCard / Visa / Maestro / RuPay Cards), Amex EzeClick, 58+ Net Banking, Mobile Wallets, UPI and up to 15 Multi Bank EMI options.