CCAvenue wins

'Best Online Payments Solution'

title at the DOD Awards, Its founder
Mr. Vishwas Patel declared

'Top Digital Leader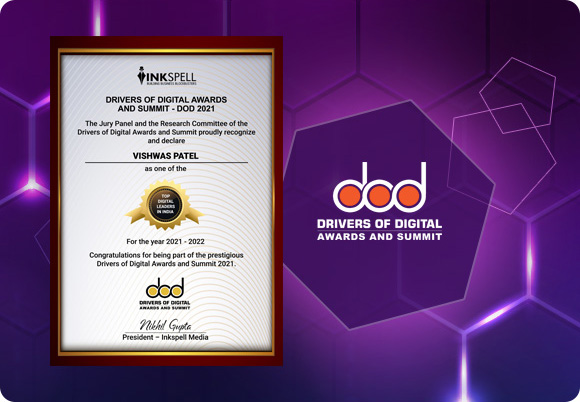 CCAvenue, the digital payments brand of Infibeam Avenues was recently honored with the 'Best Online Payments Solution' title at the Drivers of Digital Awards and Summit 2021 organized by Inkspell Media. Mr. Vishwas Patel, founder of CCAvenue and Executive Director of Infibeam Avenues, was awarded the 'Top Digital Leader' accolade at the virtual event which was held on 25th February 2022.

The Drivers of Digital Awards and Summit identifies and acknowledges organizations and individuals who have contributed significantly towards the transformation of their industry, and have been an inspirational force in enhancing the power of digital and automated process in various sectors such as FinTech, AdTech, eCommerce, Content development and publishing, Digital Marketing, MarTech, Startup Ecosystem, and Media Management.




Manage Payments to Multiple Sellers and Distributors
Easily & Effectively with

CCAvenue Marketplace Settlements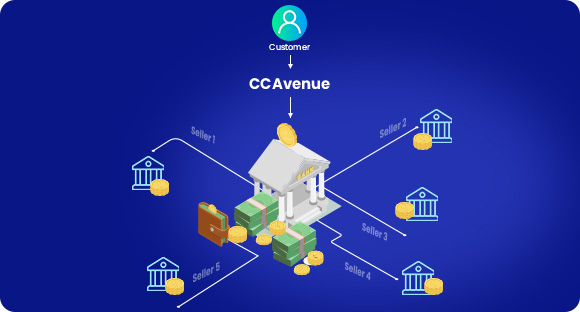 Most e-marketplaces opt for reliable payment partners like CCAvenue for addressing payment complexities. Thanks to our rich domain expertise built over two decades, CCAvenue can help marketplace platforms to automate and streamline settlements to sellers, vendors and distributors efficiently through our powerful payment solutions viz. (i) CCAvenue Split Payments (ii) CCAvenue Sub-ID and (iii) CCAvenue B2Biz. You can choose from any of these solutions to help manage your marketplace settlements effectively without hassles.

The proposed solution can also be customized to fit various business models such as OTAs (Online Travel Agents), FoodTech companies, and Cab Aggregators i.e. virtually any business model for which consolidated funds need to be settled with multiple sellers, vendors and distributors. CCAvenue Marketplace Settlements enable you to concentrate on your core business activities, while we ensure hassle-free transaction settlements to your vendors. Marketplace Settlements also minimizes human intervention in the entire payout process, giving you a seamless and automated experience.

Leverage CCAvenue Marketplace Settlements to make quick and hassle-free settlements to your vendors, and grow your business substantially!




CCAvenue declared
'Best Online Payments Solution - Merchant' at the

Business Innovation Awards


CCAvenue has won the 'Best Online Payments Solution - Merchant' accolade at the Business Innovation Awards held during a virtual event on 24th February 2022. Organised by Feather Touch, these awards recognize excellence in business innovation in various categories including BFSI, Payments, Digital Marketing, CSR, IT, Real Estate and Healthcare. CCAvenue solves the payment acceptance and Fintech requirements of millions of businesses across almost all major industry verticals through the largest bouquet of payment options, innovative and scalable technology, and best-in-class processes with maximum level of security.




INDUSTRY NEWS

UPI 123PAY: How the good old feature phone will spur digital payments

Source: financialexpress.com

Read more

L&T Forays Into B2B Ecommerce Space, Launches L&T-SuFin

Source: inc42.com

Read more

Need to protect consumers, small retailers amid growth in e-commerce: Consumer Affairs Secretary

Source: economictimes.indiatimes.com

Read more

Digital economy to see exponential growth to USD 800 bn by 2030: FM

Source: economictimes.indiatimes.com

Read more


Disclaimer: We do not claim ownership over the images / articles appearing in the Industry News section. They are used for information purposes only and in no way are meant to claim ownership over any of the above mentioned. All photos, videos, articles, etc. are copyrighted to their original owners.