CCAvenue Affiliates with Dena Bank to Provide Direct Debit Facility to its Customers
12th December, 2018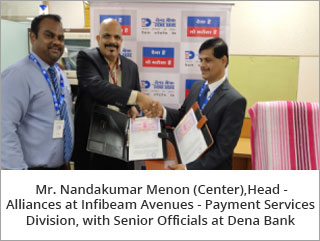 With a vision set for the future, CCAvenue has recently entered into a partnership agreement with Dena Bank, an Indian government nationalized bank, as an initiative to facilitate Net Banking service to its customers. Through the aforesaid alliance, the country's leading payment gateway aggregator will be adding one more partner to its existing range of 56+ Net Banking Associates. More than 1,20,000 merchants that are powered by CCAvenue will now be able to integrate Dena bank's Direct Debit facility on their websites and reach out to the bank's rapidly expanding customer base. This facility will also enable the bank's customers to make instant online payments to the merchants while purchasing products and services.
Founded on 26th May, 1938 by Devkaran Nanjee family, Dena bank is one of the six public sector banks that were selected by the World Bank for sanctioning a loan of Rs. 72.3 crores for augmentation of Tier II Capital under Financial Sector Developmental project. It is also one of the few banks to have received the World Bank loan for technological upgradation and training. Dena bank was the first bank to introduce Minor Savings scheme, Credit card in rural India, Drive-in ATM counter of Juhu, Mumbai, Customer rating system for rating the bank's services and Smart Card at selected branches in Mumbai.
As new digital payment options are added every year to CCAvenue's existing range of payments, online merchants who are registered with this multi-currency processing payment platform get tremendous benefits in terms of accessing a wide customer base of the affiliated banks and generating revenue through instant online sales. Simultaneously bank account holders can also shop conveniently on the websites of these merchants and transact conveniently through easy and safe payment options such as Net Banking.
CCAvenue aims at maximum distribution of Direct Debit services through partnerships with some of the most esteemed and notable banks of the country. Dena Bank is yet another addition to its milestones. The payment gateway also holds an edge over its competitors through eye-catching features such as multi-lingual checkout, easy customization, and dynamic routing. With an aim to further enhance its scope of online payments, CCAvenue is progressively dedicated to assisting e-commerce businesses through constant innovation.
About Dena Bank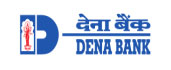 Dena Bank is a public sector bank headquartered in Mumbai, Maharashtra. The bank adopted its name when it was incorporated as a public company in 1939. It was nationalized in July 1969 along with 13 other major banks. Currently Dena Bank has 1874 branches and offers various products and services such as consumer banking, corporate banking, finance and insurance, investment banking, mortgage loans, private banking, private equity, savings, securities, asset management and wealth management.
About Infibeam Avenues Ltd

Infibeam Avenues Ltd. is the country's largest B2B e-Commerce Solutions provider offering end-to-end e-Commerce software solutions. It caters to small and large merchants, enterprises and the government. The Company's customer base includes online retail, education, hospitality, travel, and event management, amongst others.
Infibeam Avenues' web-based e-commerce solutions include SaaS based ERP platform with strong integrated back-office tools for building and managing online stores, digital payment services, logistics solution and more. It also offers payment processing services to over 70% of India's e-Merchants through CCAvenue.com, a PCI DSS 3.2 compliant payment gateway platform. CCAvenue is India's largest direct debit engine, which connects to more than 56+ Indian banks in real time and processes all types of Credit Cards, Debit Cards and Digital Wallets including UPI payments. ResAvenue.com Hospitality Solution and BillAvenue.com, India's fastest growing BBPS based bill payment engine are among other SaaS solutions launched by the company. The company's web-services are used by over 400,000 merchants around the world. Infibeam Avenues and its consortium partners also manage, design, develop, implement, operate and maintain the Indian Government's e-marketplace (GeM). For more information, please visit
www.Infibeam.ooo