CCAvenue Becomes India's First Payment Gateway To Offer Jana Small Finance Bank's Net Banking Facility
22nd February, 2019
With the objective of expanding its payment platform further, CCAvenue, a leading Indian payment processor, has included Jana Small Finance Bank's Direct Debit facility in its enormous payment suite. CCAvenue.com has the largest direct debit engine in the country, comprising of the net banking options of nearly 60 leading banks. This move throws open a window of opportunity to more than 1 lakh e-commerce businesses registered with CCAvenue as it enables them to reach out to Jana Small Finance Bank's rapidly growing account holder base.
Founded in Bengaluru in 2008, the Jana Small Finance bank is recognized globally as one of the world's innovative financial institutions. Prior to receiving in-principle approval from RBI for setting up a Small Finance Bank in 2015, the entity was a large Micro Finance Institution (MFI). With a vision of becoming a leading and digitized bank serving maximum customer segments, Jana bank has been providing its existing 45 lakh customers across the country with access to a range of banking services. By the year 2020, the bank aspires to add forty lakh customers. In India where financial inclusion is considered to be a major challenge, Jana bank has committed itself to these services through 157 bank branches including several branches in unbanked rural areas, and an additional 402 micro finance branches.
Online merchants registered with CCAvenue's payment platform can benefit significantly with the integration of Jana Small Finance Bank. They will be able to access the fast-growing customer base of the bank and grow their business. The bank's account holders, on the other hand, can easily make fast and secure payments on these websites across all major business verticals including online shopping, travel, education, charities, hospitality and more.
Commenting on this move, Mr. Vishwas Patel, Director of Infibeam Avenues and Founder of CCAvenue, said: "CCAvenue has expanded its partnership ecosystem considerably during the past few years and provided its merchants access to the latest payment technologies as well as our comprehensive payment portfolio. With the inclusion of Jana Small Finance bank's direct debit facility on our payment platform, our merchants can now augment their earnings further by tapping into this whole new customer segment."
About Jana Small Finance Bank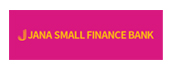 Based in Bengaluru, Jana Small Finance Bank, was known as Janalakshmi Financial Services in its previous avatar as the largest Micro Finance Institution (MFI) in India. It is currently one of the 10 financial institutions that received in-principle approval from the Reserve Bank of India (RBI) to set up SFBs (Small Finance Banks) in 2015. The bank started its operations in March 2018 after receiving the final banking license in 2017. The Capital Adequacy Ratio (CAR) of Jana Small Finance Bank is about 35 percent and it had a loan book of INR 76 billion as on March 31, 2018. By 2020, the bank expects to add four million customers and also intends to expand its network to include over 500 branches operating in 19 states. To serve a diversified segment of customers, the Jana Small Finance Bank will continue with micro finance lending and will extend business loans, agri loans, housing loans and gold loans. To know more about Jana Small Finance Bank, please visit www.janabank.com
About CCAvenue

CCAvenue, the flagship brand of Infibeam Avenues, is a PCI DSS 3.2.1 compliant payments platform for eCommerce businesses in India. It has been designed to help its 1 lakh+ merchants accept online payments through a spectrum of new-age payment options including 6 major Credit Cards, 98+ Debit Cards (All MasterCard /Visa /Maestro /RuPay Cards), Amex EzeClick, 58+ Net Banking, Mobile Wallets, UPI and up to 14 Multi Bank EMI options. Backed by a 17-year history of industry firsts, outstanding innovations and prestigious accolades, CCAvenue offers a multi-channel payment platform, along with a suite of disruptive features such as Invoices, Subscriptions, CCAvenue B2Biz, CCAvenue Checkout, CCAvenue S.N.I.P., CCAvenue Store Front, CCAvenue Card Storage Vault (tokenization) and more.