CCAvenue voted and accorded the prestigious "Superbrand 2019" recognition as the most trusted online payment facilitator in India
30th Aug, 2019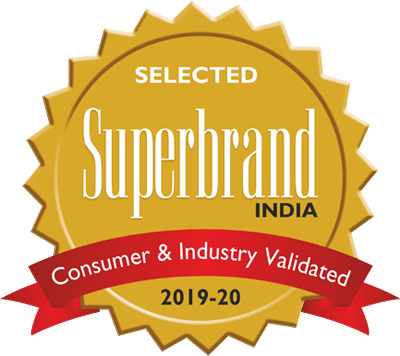 CCAvenue, the leading online payment facilitator, has been recognised as one of India's renowned and most trusted brands by the Superbrands organization, a globally acclaimed arbiter of branding and an independent authority. CCAvenue was voted and honored as a 'Superbrand 2019' by more than 18,000 consumers and professionals across industries following a rigorous selection process of 2000+ brands and 244 categories.
Backed by a history of nearly two decades, CCAvenue was the first to introduce digital payments in India in 2001. Its outstanding innovations, robust technology and several prestigious accolades places CCAvenue amongst the best-in-class payment platforms of today. As the 'Superbrand' status is conferred only upon the top-notch brands from each category, CCAvenue deservingly takes home the honor. This glorious achievement reconfirmed the efficiency and powerful reputation of CCAvenue in the digital payment industry. Furthermore, the year 2019 has been particularly extra-ordinary for CCAvenue as it has bagged several other most esteemed accolades for exceptional performance in various categories such as Risk & Compliance, Digital Payments, E-commerce Payment Innovations, etc.
Speaking exclusively about the accomplishment, Mr. Pankaj Dedhia, Chief Business Officer, Infibeam Avenues Ltd. (Payment Services Division) stated, "Being conferred the Superbrands 2019 award is a testimony to CCAvenue, the brand that pioneered the payment gateway aggregation service to the Ecommerce merchant community in India. It also signifies tremendous faith and goodwill CCAvenue enjoys with the 1 lakh+ merchants onboard with the brand. The award for CCAvenue has been validated by both consumers and payment industry experts and peers is indeed very humbling and gratifying to all our employees, partners and associates. More importantly it exhorts us to wholeheartedly thank our valued merchants and clientele for their support and faith in the uninterrupted use of our services. Finally, the Superbrands 2019 Award brings to us at Infibeam Avenues Ltd., a sense of confidence in continuing the good work around payment technology processes and best practices such that it benefits the overall digital payments eco-space." According to a research conducted by Nielsen among consumers, 85% believe that the Superbrands recognition is given to high quality, reliable products and services with high brand value, making them believable, thus helping build confidence.
About CCAvenue

CCAvenue, the flagship brand of Infibeam Avenues, is a PCI DSS 3.2.1 compliant payments platform for eCommerce businesses in India. It has been designed to assist its 1 lakh+ merchants accept online payments through a spectrum of new-age payment options including 6 major Credit Cards, 98+ Debit Cards (All MasterCard /Visa /Maestro /RuPay Cards), Amex EzeClick, 58+ Net Banking, Mobile Wallets, UPI and up to 14 Multi Bank EMI options. CCAvenue also offers a multi-channel payment platform, along with a suite of disruptive features such as Invoices, Subscriptions, CCAvenue B2Biz, CCAvenue Checkout, CCAvenue S.N.I.P., CCAvenue Store Front, CCAvenue Card Storage Vault (tokenization) and more.