CCAvenue declared the best payment gateway at IAMAI's 5th India Digital Awards
16th January, 2015
We are proud to announce that Avenues India was declared the 'Best Digital Payment Facilitator' for CCAvenue, its flagship brand at IAMAI's 5th India Digital Awards. The prestigious event was conducted as part of the 9th India Digital Summit 2015 at New Delhi. This year the awards had 6 Categories and 31 sub-categories for the internet and mobile value added services industry. The main categories were: Digital Advertising, Website, Mobile, Digital Payment, Digital Social & Economic Empowerment and Special Awards. A key highlight of this event was when Mr. Amitabh Bachchan, the renowned actor was adjudged the Social Media Person of the year - 2014.
Mr Mohan Nair, CMO, Avenues India, accepted the award on behalf of the company. On receiving the award from Mr. Rajan Anandan, Managing Director, Google India, Mr. Nair stated, "We at CCAvenue sincerely thank the eCommerce merchant community in India for the continued trust and confidence reposed on us. This award will inspire the company towards offering further value-added products and services backed by state-of-art technology to online businesses."
This award is recognition of CCAvenue's current position as the best payment gateway in India and of its prominence as a pioneer in the online payments space for the past 14 years. The brand has played a pivotal role in the advancement of the eCommerce revolution throughout the country. In addition to the IAMAI award, CCAvenue has won several other accolades in the past decade including the coveted 'Best Payment Innovation Award' at the 2013 eRetailing awards ceremony held in February 2013.
Moreover, CCAvenue continues to develop proprietary PG solutions that redefine user experience, improve transaction success rates and increase the earning potential of its customers exponentially. Its upgraded payment processing platform comes equipped with a wide range of business enhancement tools that provide unparalleled product differentiation and are meticulously designed to expand the customer reach of web merchants and take their online businesses to the next level.
Some of these advanced features offered by the payment gateway include CCAvenue S. N. I. P. - a pioneering Social Commerce facility, Multi Currency Processing, Multilingual Checkout, CCAvenue Checkout, Automated Invoice Payments, in-app payments integration, Velocity Checks, Smart Analytics, Dynamic Switching, Smart Routing and Dynamic Event Notifications. These features enable customers to make online payments in real-time easily, quickly and securely by choosing from the largest bouquet of payment options available.
CCAvenue has recently tied up with Mashreq Bank to offer the first instant e-Commerce payment solution to online businesses based in the United Arab Emirates.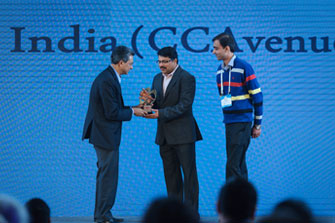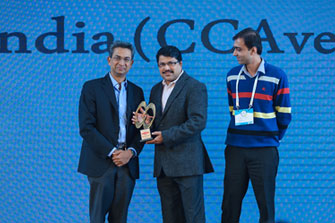 Avenues
Incorporated in the year 2001, Avenues is the parent company of CCAvenue.com and is a zero-debt company that has been profitable from its inception. With its headquarters in Mumbai, Avenues has developed several cutting-edge solutions that are used by thousands of eMerchants globally.