CCAvenue.com Becomes the First Payment Aggregator to Offer IDBI Bank's EMI Facility
23rd January, 2019
With the aim of maximizing the earning potential of its merchants, CCAvenue.com has become the first third-party payment aggregator in the country to include the IDBI Bank EMI option in its comprehensive payment platform. CCAvenue is currently the provider of maximum EMI options in India, offering the EMI facilities of 14 leading banks.
Industrial Development Bank of India (IDBI), one of India's largest commercial banks, was constituted under Industrial Development Bank of India Act, 1964 as a Development Financial Institution (DFI) and came into existence in July 1964. The bank operates in four segments, namely Wholesale Banking, Retail Banking, Treasury Services and other Banking Operations. IDBI bank has a vast network of 1916 branches as of 31st March 2018, including an overseas branch in Dubai.
Infibeam Avenues strengthened focus on Bank EMI offerings is in response to the changing consumer behavior in the country. Online EMI payments are gaining popularity in the Indian eCommerce space as a large number of online shoppers from urban areas are switching to this payment mode.
The EMI (Equated Monthly Installment) plans offered by various banks give customers the freedom of making payments in their chosen timeframe when they buy products, mainly high value merchandise. Customers can choose suitable EMI tenure options to make easy payments using their credit cards. Online EMI enables customers to make impulse purchase decisions while browsing eCommerce sites and buy products which they otherwise would not have been able to purchase.
Commenting on this move,
Mr. Vishwas Patel, Director of Infibeam Avenues and Founder of CCAvenue
said: "When it comes to purchase of high-value products on eCommerce websites, EMI is one of the most favored payment options among online shoppers. CCAvenue offers EMI facilities of leading banks to ensure maximum traction for businesses availing our payment platform. Now with the addition of IDBI Bank's EMI option, our merchants will get new opportunities for accelerating their business growth. Moreover, the new payment option will offer better financial flexibility to the end consumers shopping on our merchant's websites."
CCAvenue now offers more than 250+ payment options via its comprehensive payment platform which their merchant partners can leverage to generate higher sales and hence more profitability. The addition of IDBI Bank's EMI facility will enable 1 lakh+ eCommerce websites registered with CCAvenue to maximize earnings and grow their businesses considerably.
About IDBI Bank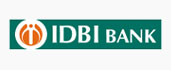 IDBI Bank Ltd is one of India's largest commercial banks. The operations of this universal bank is driven by a cutting-edge core banking IT platform. They offer personalized banking and financial solutions to their clients in the retail and corporate banking arena through their large network of branches and ATMs, spread across the length and breadth of India. IDBI Bank had a network of 1916 branches as on 31st March 2018. The bank also set up an overseas branch at Dubai. IDBI bank operates in four segments, namely Wholesale Banking, Retail Banking, Treasury Services and other Banking Operations. The bank was incorporated as Industrial Development Bank of India in the year 1964 as a wholly owned subsidiary of Reserve Bank of India.
About CCAvenue

CCAvenue, the flagship brand of Infibeam Avenues, is a PCI DSS 3.2.1 compliant payments platform for eCommerce businesses in India. It has been designed to help its 1 lakh+ merchants accept online payments through a spectrum of new-age payment options including 6 major Credit Cards, 98+ Debit Cards (All MasterCard /Visa /Maestro /RuPay Cards), Amex EzeClick, 57+ Net Banking, Mobile Wallets, UPI and up to 14 Multi Bank EMI options. Backed by a 17-year history of industry firsts, outstanding innovations and prestigious accolades, CCAvenue offers a multi-channel payment platform, along with a bunch of disruptive features such as Invoices, Subscriptions, CCAvenue B2Biz, CCAvenue Checkout, CCAvenue S.N.I.P., CCAvenue Store Front, CCAvenue Card Storage Vault (tokenization) and more.