Infibeam Avenues launches CCAvenue Mobile App, World's Most Advanced Omni-Channel Payment Platform with built-in TapPay, India's first Pin-On-Glass solution
7th July, 2022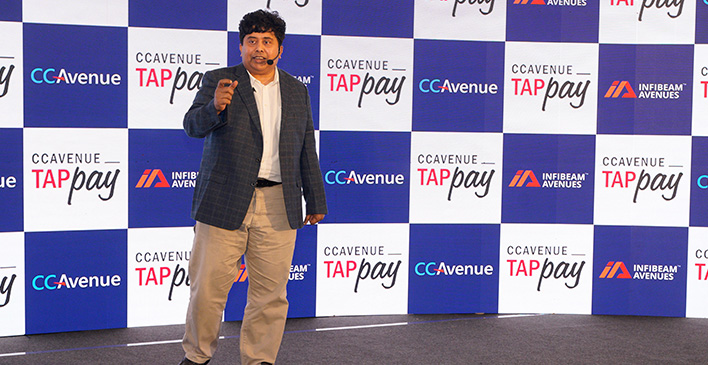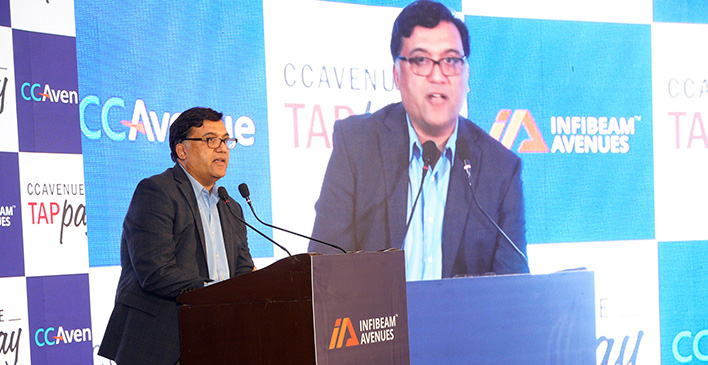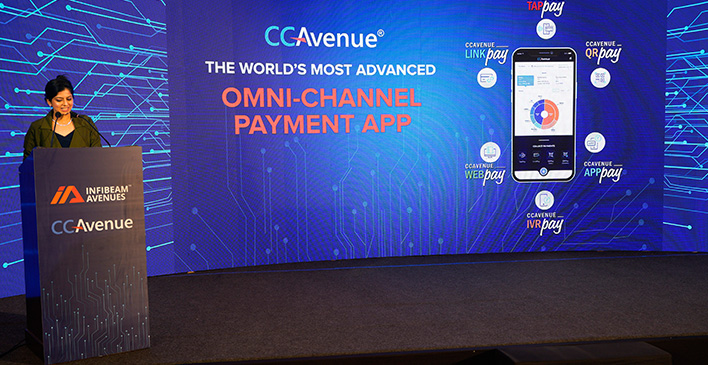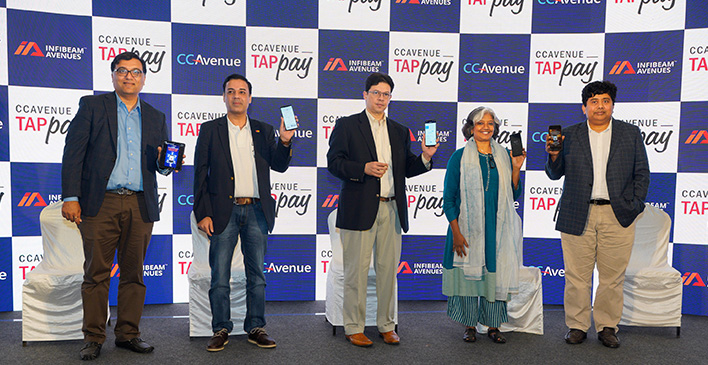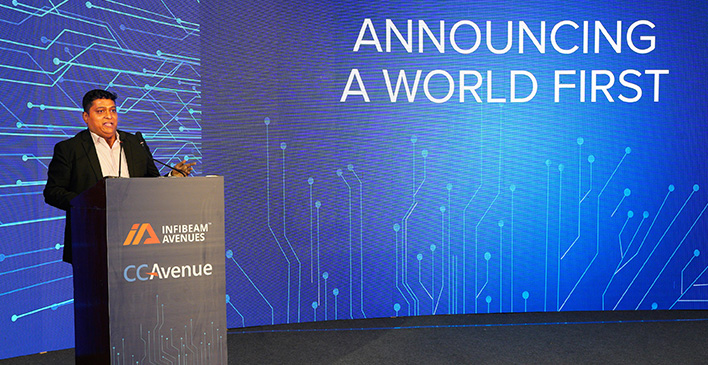 Infibeam Avenues Ltd has formally launched the CCAvenue Mobile App, the World's first and most advanced Omni-channel Payment Platform featuring the revolutionary CCAvenue TapPay solution. The senior officials of the National Payments Council of India (NPCI -the parent entity of RuPay), Visa and MasterCard, as well as financial analysts, banks and industry experts, witnessed the launch on Thursday 7th July 2022. The event was held at the Mumbai Cricket Association hall in the Bandra Kurla Complex.
The CCAvenue Mobile App with the built-in TapPay feature promises to be a game-changer in the Indian market as it will convert any NFC-enabled Android phone into a smart PoS terminal. Our next gen solution will empower millions of small businesses and entrepreneurs in the country to accept contactless payments easily, seamlessly and securely. They can now offer greater value addition for customers and drive revenue, while minimizing costs.
With the evolution of payments, we have steadily transitioned from cash as a mode of payments to the use of debit and credit cards, and finally to the "Tap to Pay" method that is transforming the way we pay. This payments innovation will unlock new checkout experiences by harnessing the power and convenience of smartphones. Businesses can accept payments from virtually anywhere without the need of additional hardware. CCAvenue TapPay, India's first Pin-On-Glass solution seeks to disrupt the existing PoS market in India.
Infibeam Avenues has spared no efforts in developing this low-cost payments acceptance solution that provides last-mile support to Indian eCommerce. This initiative aims to accelerate the adoption of digital payments among millions of underserved MSMEs across the country. CCAvenue TapPay will revolutionize the way smaller businesses receive payments and create a demarcated shift in their tendency to deal in cash as they accept contactless digital payments securely. This solution will enhance merchant and customer experience and build a healthy ecosystem in the country for digital payments.
Mr. Vishwas Patel, Executive Director, Infibeam Avenues Ltd and the founder of CCAvenue
stated: "Infibeam Avenues is excited to leverage CCAvenue TapPay, India's first Pin-On-Glass solution to overcome challenges faced by micro-entrepreneurs and smaller businesses in the remotest parts of the country, where cost and connectivity are major factors. Our next-gen technology offers a seamless mode of transacting that enables a customer to pay by simply tapping their credit or debit card on the merchant's NFC-enabled smartphone. We are proud to have launched the world's most advanced omni-channel app at the event. The CCAvenue mobile app allows businesses to accept payments securely and conveniently via the widest range of modes including payment links, QR codes, Smart PoS, website, IVRS and even through the merchant's own app."
"With 5G spectrum auctions on the way, and ever-rising smartphone penetration along with cheaper internet rates, it is a perfect breeding and nurturing ground for Smart PoS technology, which will further increase the use of cashless transaction adoption across the country," said
Mr. Vishal Mehta, Managing Director, Infibeam Avenues Ltd
.
CCAvenue TapPay harnesses Pin-On-Glass technology to enable consumers make easy payments over Rs 5000 as well. This advanced technology ensures that all such transactions are highly secure and user-friendly.
Ever since its inception at the beginning of the century, CCAvenue has been the pioneer in the Fintech sector setting the pace through the introduction of breakthrough technologies, which have been meticulously developed in-house. CCAvenue's series of industry firsts include being the first non-bank payment gateway in India, first to go live with Visa and MasterCard SecureCode and being certified by American Express for Global Currency Processing, first to process RuPay debit card transaction, first to offer cross-border payments platform being used by 9 of top 10 private banks in India across 150+ intl. corridors, first RBI licensed operating unit to onboard billers and agents across India and creating history by launching the world's first and most advanced omni channel payments app with built-in TapPay feature.
About CCAvenue

CCAvenue, the flagship brand of Infibeam Avenues Limited, is a PCI DSS 3.2.1 compliant payments platform for eCommerce businesses in India. The organization serves millions of merchants spread across verticals such as Retail, Travel, Real Estate, Telecommunication, Government departments, and Utility billers, Hospitality, Education and Healthcare. It enables merchants to accept online payments through a spectrum of new-age payment options including 6 major Credit Cards, 97+ Debit Cards (All MasterCard / Visa / Maestro / RuPay Cards), Amex EzeClick, 58+ Net Banking, Mobile Wallets, UPI and up to 15 Multi Bank EMI options.