Mohan Nair, chief marketing officer of Avenues, discusses digital payments ecosystem
Published by The Free Press Journal | 18th July, 2017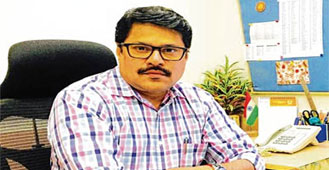 In the early 2000s when ecommerce was still nascent and a high element of risk was involved in online transactions, Avenues was among the pioneers that created a series of products in the space. Today, this online payments management company is a key player in the digital payments ecosystem, powering 1, 50,000 merchants. Mohan Nair, chief marketing officer, shares his vision with Pankaj Joshi.
The Free Press Journal: What were the specific gaps in the market which you could identify for each of your product lines?
Mohan Nair: While ecommerce was growing, 55 per cent globally was travel-related and most verticals did not have an online presence. Travel websites use to charge exorbitant commission from hotels. In 2004, Avenues Group created ResAvenue to help hoteliers reach out directly to their clients and increase their revenue earnings. Today, ResAvenue allows 1,000 global properties to accept online reservations in 15 international languages and collect real-time payments in multiple currencies. EventAvenue, started to streamline the event management process, has powered more than 10,000 conferences and exhibitions since 2007 from creation, publishing and promotion, by giving real-time online registration facility directly from the organiser's website.

HotelsAvenue, a customisable booking engine for travel agents, provides technology and confirmed room inventory of global hotels at best rates. These agents compete with the best in business without investing a single rupee. MembersAvenue is not yet launched but it will offer hosted membership management solution to clubs, gymkhanas, associations, housing societies, cable companies, non-profit organisations to manage the logistics anywhere any time. We aim to anticipate the market through more cutting-edge solutions.

The Free Press Journal: Can you define the value proposition you provide to your ecosystem - merchants, asset owners and end-clients?
Mohan Nair: Since inception, the Avenues Group has been offering the merchant community in the country one-stop shop for all online business needs. For merchants without websites, we offer a fully customisable and responsive digital store. Our multi-lingual and multi-currency payment gateway has been accepted and today 1-2 per cent of our transactions are in the space.

We offer a host of business enablement solutions such as invoice and IVR payments, social commerce facility, brand management and QR code payments. In 2007 Avenues handled around 20 million transactions annually across 12,000 registered establishments, which in 2017 has gone to 800 million across 1, 50,000 establishments. For us, the dominant verticals are tourism and the utility-recharge segment, followed by retail. Avenues, an anonymous link between merchants and consumers, is anticipating the digital revolution and has taken steps in that direction. Its aim is to ensure a good universe of clients by making the end users happy.
The Free Press Journal: What kind of competitive advantage do you enjoy? What are the contributions from these verticals?
Mohan Nair: Since we are always a third party in interactions, merchants trust Avenues. We ensure that our merchants' customers remain their customers. Our USP is that we offer the largest portfolio of online payment options in the country including all major credit cards, debit cards, ATM cards, internet banking, digital and mobile wallets, EMI, IMPS and UPI. We are also in the process of integrating the Bharat Bill Payment System on our platform.

All our technologies are proprietary, developed in-house and designed on the responsive web design framework to provide better user experience. Today, 'mobile' and 'vernacular' are two of the biggest drivers of ecommerce, for which we have introduced in-app payments and multi-lingual checkout features.
The Free Press Journal: Can you elaborate how you dealt with the requirements on the risk management and transaction safety aspects?
Mohan Nair:
When we started, a majority of consumers were apprehensive about online transactions. There were no net banking solutions and credit card penetration was very low. We primarily began work on developing awareness and trust among the business community through various initiatives for risk management and security of e-transactions; developing proprietary software for cross-checking each transaction; creating back-end support for storage of data; inventing clauses for all possible kinds of complications in e-commerce; structuring a legal framework, etc. We also provide personalised transaction controls to set specific criteria and limit the risk exposure.
| | | |
| --- | --- | --- |
| Year | No. of Merchants (Registered) | No. of Transactions Processed p.a. |
| 2007 | 12,000 | 20 million |
| 2012 | 80,000 | 100 million |
| 2017 | 1,50,000 | 800 million |
Our own risk mitigation system FRISK (Fraud and Risk Identification System and Knowledge base), provides an unprecedented level of risk detection by assessing each online transaction against the industry's largest negative database, which we have collected over a period of 16 years.
The Free Press Journal: Can you explain the contours of the Bandhan Bank pact?
Mohan Nair: As India's largest third-party payment aggregator, we work towards expanding the partner ecosystem. The alliance with Bandhan Bank was just another step in the same direction. Bandhan Bank currently caters to a base of over 10 million customers. By adding internet banking facility on our platform, we offer our merchants an opportunity to accept online payments from this entirely new and growing set of customers. Also, Bandhan Bank customers now have the convenience of making secure online direct debit payments on one lakh websites. All Bandhan Bank account holders can purchase products/services and make online payments on websites irrespective of the device, platform or location.
The Free Press Journal: Will it mean that the clients of the bank can access Avenues infrastructure on a business correspondence arrangement?
Mohan Nair: Avenues remains an intermediary between banks, card associations, online businesses and customers, hence we often store, manage and transmit data containing sensitive information. Our payment gateway processes more than a billion transactions per year across all our verticals. During transactions, all customers have complete access to the CCAvenue payment page, but no direct access to any back-end infrastructure.
The Free Press Journal: How do you see your company evolve over the next 4-5 years?
Mohan Nair: Digital commerce continues to undergo rapid transformation. India presently has a billion mobile subscribers and 300 million active smartphone users, and that is the predominant transaction device, which we must recognise. We will leverage technology and create industry-specific apps for merchants to provide quicker accessibility and better management. The company recognises the great potential in emerging innovations such as contactless payments and wearable payment devices, which will enable thousands of offline stores to access online payments through payments link, QR codes and other methodologies.
The Free Press Journal: Which segments would be the drivers? Which are the environmental catalysts that you aim to build upon?
Mohan Nair: We see a promising opportunity for recharge portals and similar low-ticket transactions preferred by a customer making his or her first online transaction. Such portals will continue to attract more online users and stay relevant. We have already on boarded some of the topmost telecom players. The hospitality industry in India is also picking up steam - the World Travel & Tourism Council (WTTC) estimated that tourism generated Rs 14.02 lakh crore (USD 220 billion) or 9.6 per cent of the nation's GDP in 2016. We want deeper market penetration here. Beyond that, brick and mortar stores are a focus area. Through QR codes and paperless invoices, we are helping collect payments via online modes. Avenues also works closely with government entities.