Having trouble viewing this email? View it in your browser
| | | |
| --- | --- | --- |
| | | December 2021 |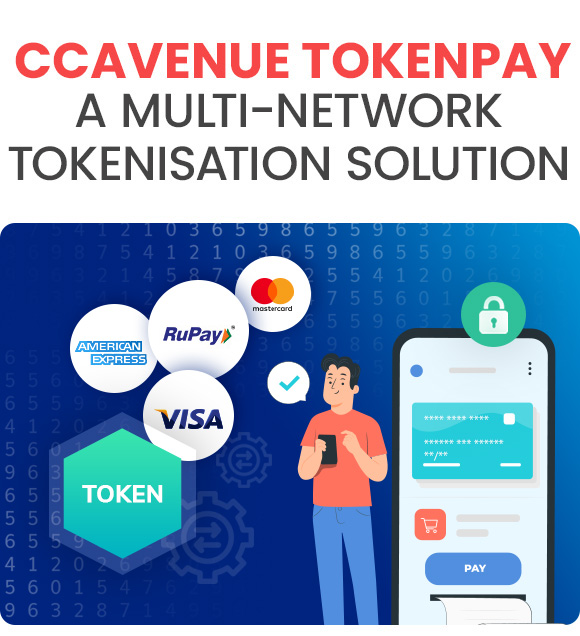 In compliance with RBI's latest payment guidelines pertaining to online card data storage, CCAvenue has introduced 'TokenPay', a secure multi-network Card-on-File Tokenisation (CoFT) solution. CCAvenue TokenPay helps ecommerce businesses to continue providing their customers a 'saved card' experience with enhanced security across all major card networks. We have always responded swiftly to the changes in the regulatory framework so as to continue providing uninterrupted services to millions of Indian online businesses and the end customers, without compromising on speed and efficiency.

Card-on-File Tokenisation is a payment card encryption process that substitutes the 16-digit static card number with a string of randomly generated numbers known as 'tokens' that are virtually impossible to decrypt. This technology secures the customer's payment information against the risk of any card data leaks and fraudulent activities, and ensures that access to such data remains exclusively with the customer, the card network, and the issuing bank, in full compliance with the RBI norms. Businesses using other payment gateways can also tokenize cards through CCAvenue and continue using their preferred gateways to process token-based transactions.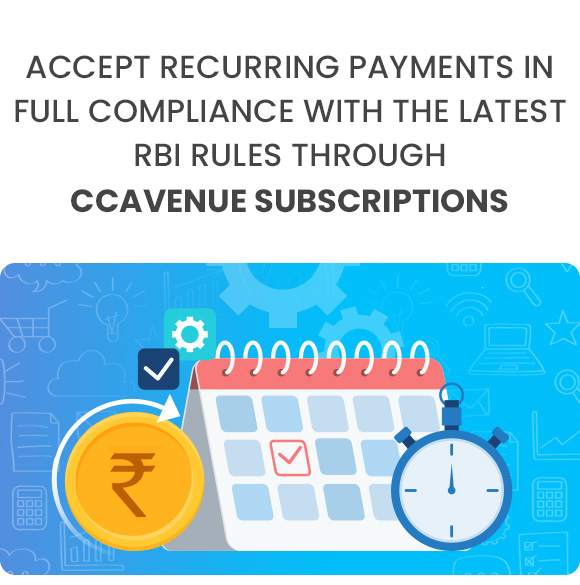 There has been a major disruption in the recurring payments space with the recent changes in the regulatory framework. Aimed at safeguarding the interests of consumers, the new RBI guidelines stipulate that recurring payment transactions valued at INR 5000 or below will not require Additional Factor Authentication (AFA), but transactions above this cap shall be subject to AFA irrespective of merchant category. Furthermore, a pre-debit notification must be sent mandatorily to customers, intimating them of the debit at least 24 hours in advance. On receiving this pre-transaction notification, customers can continue with the recurring payments or choose to cancel the e-mandate for the recurring transaction before the debit to the card. CCAvenue reacted swiftly to these regulations on recurring payments and incorporated the necessary changes to ensure strict adherence to the new rules.

Now collect recurring payments from your customers on-time, every time with CCAvenue Subscriptions facility!



Digital payments remain preferred mode of payment amid festive season: Study

Source: hindustantimes.com

Read more

Banking on digital: Fintech faces strong barriers as it ventures out of manicured urban landscapes

Source: economictimes.indiatimes.com

Read more

Resolve your banking and payment complaints through ISO

Source: livemint.com

Read more

Fintech firms can check digital frauds: RBI Deputy Governor

Source: thehindu.com

Read more

Disclaimer: We do not claim ownership over the images / articles appearing in the Industry News section. They are used for information purposes only and in no way are meant to claim ownership over any of the above mentioned. All photos, videos, articles, etc. are copyrighted to their original owners.
E-mail: contact@ccavenue.com
Copyright © 2021 INFIBEAM AVENUES. All Rights Reserved.