CCAvenue Business App

with TapPay feature now enables offline payment acceptance for your business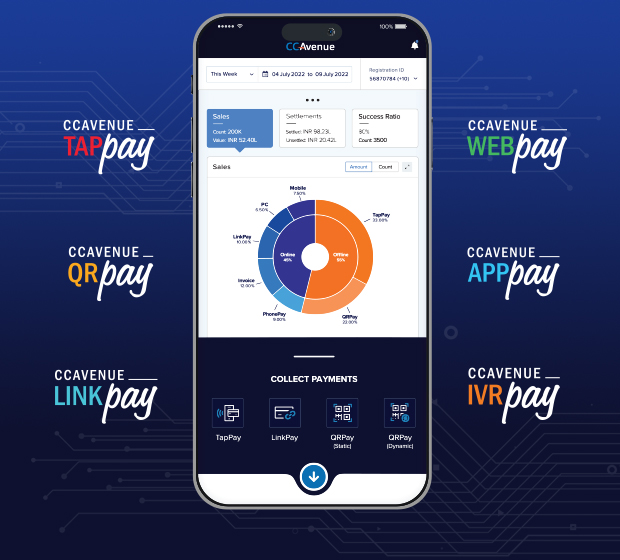 Dear Merchants, for the past several decades CCAvenue has been offering cutting-edge digital payment solutions that have helped drive revenue and growth of your venture. Now along with various online payment modes, we have rolled out CCAvenue TapPay feature that enables offline payment acceptance too, allowing you to transact easily, securely and seamlessly with your customers. CCAvenue TapPay is a software-based contactless payment solution that facilitates card present transactions with just a tap on an Android phone. It comes integrated with CCAvenue omni-channel business app along with other offline acceptance modes like QR codes and payment links. Designed to manage your business on the move, the CCAvenue business app makes it easy to check payment status, capture or cancel payments, issue refunds, track your business performance and request for payments from anywhere, at any time. It offers convergence of all online & offline channels with a single view of sales and settlements for easy transaction reconciliation. Our easy-to-use app is perfect for all your business payment needs.

Just download our business app from the link below NOW and check the real-time business performance and other key details of your existing CCAvenue account!



CCAvenue payment gateway
felicitated amongst

Most Trusted BFSI Brands 2023-24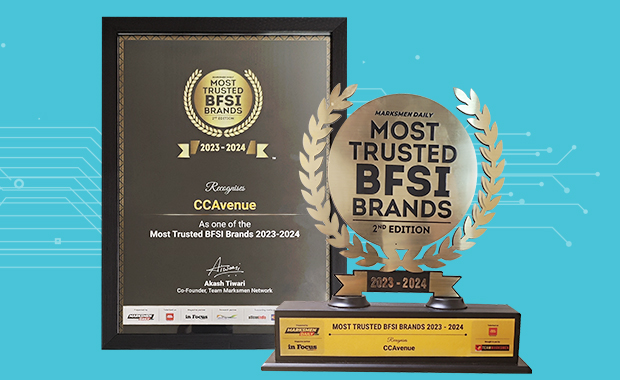 CCAvenue has once again been recognised as a leading BFSI entity in India for its breakthrough payment innovations and decades of business excellence. CCAvenue payment aggregator was honoured along with other top BFSI brands including HDFC Bank, LIC, ICICI Lombard, Bajaj Allianz and Edelweiss Tokio at the presentation ceremony in Mumbai on 21st June 2023. Most Trusted Brands of India 2023-24 was a gathering of the popular Indian brands, commemorating their triumphs over the previous year and beyond, as well as focusing attention on what they signify for consumers, while spotlighting key takeaways from their journeys.



INDUSTRY NEWS

India tops global digital payments rankings

Source: Times Now News

Read more

Multi-token networks and how it may revolutionise digital payments

Source: Financial Express

Read more

Indian homes expected to make half their payments digitally in 3 years

Source: Business Insider

Read more

28% GST on online gaming big blow to $1-trillion digital economy target: IAMAI

Source: Economic Times

Read more

Disclaimer: We do not claim ownership over the images / articles appearing in the Industry News section. They are used for information purposes only and in no way are meant to claim ownership over any of the above mentioned. All photos, videos, articles, etc. are copyrighted to their original owners.